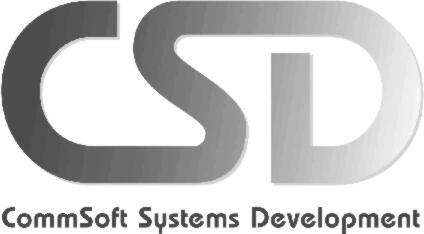 Thank you for your interest in CommSoft® Corporation, headquartered in Santa Cruz County, CA (d/b/a CommSoft Systems Development), the brainchild of Jim Wright.

CommSoft® has been consulting throughout the United States since 1992 on software development, project management, and licensing and joint development relationships. After moving from Santa Cruz to Southern California in 2002, as of Fall 2008, CommSoft® has recently relocated back to the Bay Area.


CommSoft® President Jim Wright personally specializes in software procurement management, open source software and third party license auditing, and software licensing practices consulting. Jim also has extensive experience in application development using Java™, C, C++, and Delphi™ on the Windows™, Unix, Linux, and Macintosh™ platforms, and in software installer development with InstallShield™, Windows Installer/MSI, and Java™, having worked on installers for Lotus™, Logitech™, Pacific Bell, and many other companies.

CommSoft® staff development experience includes, among other things:
Network management and testing tools
Web based team collaboration and project management tools
Windows development tools
Data encryption tools including PKI development
Distributed concurrent systems
General-purpose windows applications
RDBMS design and implementation
Object oriented analysis and design
CommSoft® is also closely associated with other highly talented senior software architects who may subcontract on CommSoft® projects when required.


While the experience of CommSoft's engineers in software development and management is wide-ranging, per the experience of the company's founder and President, our specialties are software licensing management and installation. We have extensive experience in managing open source and third party licensing practices, procurement of complex software and turnkey hardware/software systems, and solving complex installation problems using InstallShield both on Windows and on other platforms using the Multiplatform Edition, for which Jim Wright was previously the group General Manager at InstallShield itself.

CommSoft® welcomes email inquires regarding application development for Windows, Linux, Solaris, and other platforms. All of our associates are experienced software engineers with extensive OO, Windows, and Java development backgrounds, and we will solve the problems other people can't.

To discuss a project estimate or receive other information about our services, please contact us at:

CommSoft Systems Development
218 Capelli Drive
Felton, CA 95018
Email: jwright@commsoft.com


CommSoft® is a registered trademark of James E. Wright II, Esq., all rights reserved.
---
Links of interest